Former NSC head Yaakov Amidror said that Russia "can't complain" if Israel targets Iranians in Syria.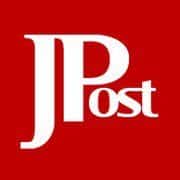 BY HERB KEINON
Israel has been careful in its military activities in Syria over the last few years to not damage Russian interests there, including not hitting the government of President Bashar Assad, which Moscow is determined to see remain in power, former National Security Council head Yaakov Amidror said on Tuesday.
Propping up Assad, Amidror said in an interview, is the reason the Russians became involved in the Syrian civil war in the first place in 2015.
Israel's actions in Syria are designed to protect its own interests, said Amidror, who today is a fellow at the Jerusalem Institute for Strategic Studies. But it does so in a way meant to "limit damage to Russian interests, without giving up on our real need to stop the Iranians from creating a second Lebanon in Syria. "Since Iran is the close ally of Russia in Syria, this certainly creates tensions," he said. "And for this you have the open hotline between Israel and Russia to prevent accidental and unnecessary confrontation."
Asked if the recent events in Syria, where the Russians blamed Israel for an attack on the T4 Air Base, aka the Tiyas Military Air Base, near Homs on Monday, was a turning point in Israeli-Russian ties, Amidor said this depended very much on the Russians.
"They allowed the Iranians to operate from a base where their [Russian] forces are located," he said. "So they can't complain if we hit those same Iranians."
Amidror said Moscow understands that Israel is not trying to bring down the Assad government – which is the key Russian interest in Syria – or to harm Russian soldiers. At the same time, he said, "We are defending our ability to live here in the region."
Iran, Amidror said, is Russia's most important ally in the war in Syria, and one it needs, because the Iranians and Iranian-backed Shi'a militias – not Russian soldiers – are the ones on the ground actually fighting the rebels trying to overthrow Assad.
At the same time, Amidror said, Russia's relationship with Israel is also important to President Vladimir Putin, because "he is someone who views positively the continued existence of the Jewish state. On the other hand, he operates not according to Israel's interest, but those of Russia, just as we don't act according to Russian interests, but rather our own."
Amidror said that just as the Russians are not forcing Israel not to act in Syria, it is also not forcing anything similar on the Iranians.
"If the Russians wanted to go all out against Iran in Syria, they could, but apparently they don't want to, because they need the Iranians," he said.
Turning from the Russian role in Syria to that of the Americans, Amidror said that US President Donald Trump – who promised a "forceful" response to the alleged use of chemical weapons by Assad in Douma on Sunday – is currently standing before a "cardinal decision."
"The question is whether Trump will restore the credibility of the US that [former president Barack] Obama lost," Amidror said. "I have no answer to that."
Amidror maintained that Obama lost his credibility when he failed to act against an Assad chemical attack in 2013 (after saying in 2012 that his redline with the Assad regime would be the use of chemical weapons), and when he signed the Iranian nuclear deal in 2015.
If Trump does not regain Washington's credibility in Syria and in the Middle East, Amidror said, "It is bad for America, bad for Israel, and bad for the world." Russia on Tuesday vetoed a US bid at the UN Security Council to commission an inquiry to determine who is responsible for Saturday's chemical weapons attack in Syria.
The Jerusalem Post 11.4.2018