---
Coronavirus and the Middle East
Video briefing by Maj. Gen. (res.) Yaakov Amidror
Former national security advisor to Prime Minister Netanyahu and the Anne and Greg Rosshandler Senior Fellow at JISS.
April 5, 2020
---
View photos and video from this event
---
View photos and video from this event
---
Iranian Proxy Wars and American Retreat from the Mideast
Guest lecture by Prof. Ofira Seliktar
Gratz College, Pennsylvania
Sunday, December 15, 2019 at 5:00 pm
at JISS, 11 Dubnov St., Jerusalem
---
US Influence in the Mediterranean: Why it Still Matters
Conference at the Hudson Institute, Washington, DC
December 10, 2019
JISS partnered with the Hudson Institute and B'nai B'rith International for a discussion in Washington, DC on US policy towards the Mediterranean and possible threats to American interests in the region. Prof. Efraim Inbar (in photo, at right), Dr. Hay Yanarocak (at left), and Dr. Eran Lerman of JISS, spoke at the seminar, alongside Seth Cropsey and Douglas Feith (Hudson Institute), Gen. Eitan Dangot and Amir Foster (Israeli Association of Gas & Oil Industries), and Dan Mariaschin (B'nai B'rith International).
Watch a recording of the conference (3 hours).
---
Iran's Maritime Strategy: Hegemony from Gulf to Mediterranean
Guest lecture:
Prof. Amin Tarzi
Director of Middle East Studies at the US Marine Corps University in Quantico, Virginia
September 2019.
View a videotape of the lecture (75 minutes).
---
India-Israel Strategic Dialogue
(closed workshop)
in cooperation with the Institute for Defence Studies and Analyses (IDSA), New Delhi and the Moshe Dayan Center for Middle East and African Studies (MDC)
September 2019
---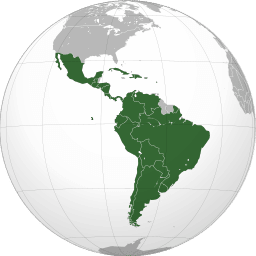 Hizballah's Web of Criminality in Latin America
Guest lecture:
Dr. Emmanuele Ottolenghi
Senior Fellow, The Foundation for the Defense of Democracies
July 2019
---

 EU-Israel Relations: Indispensable Partnership, Uneasy Dialogue
 Ambassadorial Briefing
April 2019
---

Israel's Security Challenges in the North
Ambassadorial Briefing
January 2019
---

New Realities in the Eastern Mediterranean
December 2018 international conference
co-sponsored by B'nai B'rith International
---

Iran and Israel: The Confrontation
October 2018 conference
---
Briefing for the IDF Tactical Command College
October 2018
---

Is the IDF Ready for our Next War?
December 2017 conference
________________________________________________________________________________________________