General Amidror: I am deeply unhappy with the law in its current version
The Times of Israel 21.05.2018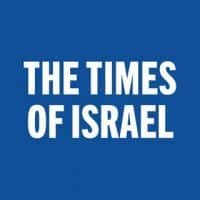 By RAPHAEL AHREN
Critics of controversial Knesset bills have long decried the erosion of Israeli democracy, concerns that have often been shrugged off by right-wingers as the naive whining of leftist naysayers. But even politicians and analysts with bona fide right-wing credentials say a law passed recently with little fuss that grants the prime minister and the defense minister the authority to go to war places too much power in the hands of too few people.
Since the prime minister can also serve as defense minister, the new law could actually place the right to enter full-scale conflict in the hands of just one person, a proposition that is prompting some critics to talk of a descent toward dictatorship.
So why is the legislation not provoking a furore? Why has it not, at time of writing, been appealed to the High Court? One answer is that the new legislation has some powerful arguments in its favor. Another is that some members of the ruling coalition are so uncomfortable with the far reach of the law that the cabinet is now reconsidering it.
Tourism Minister Yariv Levin has called for the law to be clarified before Attorney General Avichai Mandelblit would be forced to recommend it be struck down by the High Court due to constitutional overreach.
According to reports in the Hebrew press, the cabinet realized that the version passed was too extreme and some members are now interested in toning down the language of the legislation.
Under the law in its current state, in "extreme circumstances" the prime minister and the defense minister alone can declare war or authorize military operations that will likely lead to war.
The law does not specify exactly what those circumstances may be, or who will determine them, saying only that they will apply "if the issue is necessary due to urgency."
Until this month, the full cabinet was needed to formally declare war. In an effort to streamline this sensitive process — virtually everyone agrees that a forum of more than 20 ministers is too unwieldy — the initial idea was to transfer this weighty authority to the smaller, less unwieldy Ministerial Committee on National Security Affairs.
Better known as security cabinet, this top-secret forum by law has at least seven members; currently it has 10 permanent members and one observer (Energy Minister Yuval Steinitz).
Opposition leaders unsurprisingly slammed the law after it was passed, arguing it marked the beginning of the end of Israeli democracy.
"Do you understand how absurd that is? For any small change to the normal laws we need the majority of the Knesset but for this, to go to war? Just [Defense Minister Avigdor] Lieberman and [Prime Minister Benjamin] Netanyahu," Labour party chief Avi Gabbay said.
Ex-defense minister Moshe Ya'alon spoke of demoktatura, a portmanteau combining the Hebrew words for democracy and dictatorship.
Yesh Atid head MK Yair Lapid also condemned the new legislation.
Somewhat surprisingly, voices from the right side of the political landscape, too, expressed misgivings about the law in its current state. Likud's Transportation and Intelligence Minister Yisrael Katz, for instance, said allowing two people to declare is "not good."
Ex-defense minister Moshe Ya'alon, a former Netanyahu ally turned rival, went as far as to speak of demoktatura, a portmanteau combining the Hebrew words for democracy and dictatorship.
"The government is a cumbersome body, but that's exactly why there is a [security] cabinet," he said.
"Two people will take the decision whether to go to war? What happens if the prime minister is also the defense minister — one person will take such a decision? We're losing all democratic checks and balances in a process of Erdoganization," he charged, referring to Turkey's strongman president.
It all started with the failures of Operation Protective Edge
The idea to reform the way Israel makes decisions about war and peace originated with the State Comptroller's report on Operation Protective Edge, Israel's 50-day war with Gaza in the summer of 2014.
Yosef Shapira's February 2017 report criticized Netanyahu, Ya'alon, and then-IDF chief of staff Benny Gantz for failing to  properly update the security cabinet prior the conflict about the danger of Hamas's terror tunnels.
"The general statements made in Security Cabinet meetings did not reflect the severity and development of the attack-tunnel threat, as they were known to the prime minister and the defense establishment," Shapira wrote.
Netanyahu reacted by tasking Maj.-Gen. (Ret.) Yaakov Amidror, his former national security advisor, with making recommendations about how to improve Israel's national security decision-making process.
In September 2017, the prime minister began floating the idea of reducing the number of people needed to declare war.
"For many years now I have thought that Israel's constitutional framework doesn't allow for it to deal with military challenges in the modern era. The change that is required is to bring the critical decisions to the [security] cabinet," he said at the time.
"The required change can happen only as a consequence of new legislation," the prime minister added. "This is what we'll do."
Based on Amidror's report, legislation was prepared saying that, rather than having the entire government convene before a major military operation is launched, it would be enough to call a meeting of the security cabinet.
This initial draft did not stipulate a minimum number of security cabinet members that have to be present, as it was assumed that senior ministers would make every effort not to miss an urgent meeting called to discuss highly sensitive matters.
But during a recent debate on the bill in Knesset Foreign Affairs and Defense Committee, some MKs insisted on adding a clause requiring that a minimum quorum of half of the security members be present if a decision to go to war is being made.
Committee chair Avi Dichter argued that in such a case, however, it might be difficult to make decisions quickly, since it is not always immediately possible to gather enough ministers.
Therefore, as the bill went to the floor of the Knesset plenum, Dichter, acting presumably at Netanyahu's behest, added a provision saying that, in "extreme cases," the prime minister alone, in consultation with the defense minister, can make the decision.
The law in this form was passed on April 30, with 62 yes votes and 41 no votes.
It is not uncommon in Israeli history that the prime minister simultaneously serves as defense minister — David Ben Gurion, Levy Eshkol, and Yitzhak Rabin all did. If Netanyahu, who is also foreign minister, were to fire Liberman and keep the post for himself, the power to decide over war and peace would be in his hands alone as the legislation stands.
Even Amidror, today a senior fellow at the Jerusalem Institute for Strategic Studies, is deeply unhappy with the law in its current version.
"The first version," letting the security cabinet decide on going to war — "which didn't include the need for a quorum, which then in turn led to the addition that two people can declare war — was the best solution. And we should come back to it," Amidror told The Times of Israel. "The addition of the quorum and that two people alone can declare war was not good. That's what happens when you have a hole and put a patch on it, and then put another a patch on the patch."
In the US, the president is the commander in chief and can order minor military operations by himself, but the Constitution grants Congress the power to declare war.
But the US fights most of its wars abroad, and Israel's geo-strategic situation is unique in the world, and therefore comparisons with other countries' decision-making processes are misplaced, Amidror insisted.
Indeed, the fact that Israel finds itself encircled by hostile neighbors posing immediate and potentially unconventional threats partially explains why the legislation — for all that it can be regarded as part of an ostensible Israeli decline toward an autocracy — has prompted no serious backlash beyond a handful of angry remarks by opposition lawmakers.
Yesh Atid, which has not shied away from turning to the High Court of Justice on matters far less important to national security, has not threatened a similar move against the new law (though the party could argue it is hoping the coalition has realized how problematic the legislation is and will attempt to amend it by itself).
Kulanu, a centrist faction headed by Finance Minister Moshe Kahlon, has not held a single internal discussion over the matter.
Michael Partem, the vice chairman of the Movement for Quality of Government, told the Times of Israel that the law would "appear to create a constitutional contradiction between the government's responsibility for the defense forces and the possibility that that only two or one people will be making the decision to go to war."
Yet his movement has not issued a formal statement on the matter, Partem said. His organization is "looking into it," he added.
There are several reasons why the new war law became a fait accompli with very little public debate, while other controversial legislation — for instance a bill that aims to rein in the power of the High Court, that has not even passed a first reading — continues to dominate national headlines.
For one, Netanyahu is not known as a warmonger quick to embark on military adventures. He talks tough, but much of the public considers him to be rather averse to starting actual wars.
I would limit this to operations needed to thwart an immediate and concrete threat
Furthermore, regardless of the new law, Israeli leaders cannot go to war "without a national consensus," Shlomo Avineri, professor emeritus of political science at the Hebrew University of Jerusalem, told The New York Times.
Dismissing critics who argue that Netanyahu may want to engage in unnecessary military conflicts to distract the public's attention from his legal woes, Avineri said the corruption allegations against the prime minister would only strengthen his need for public and political support.
"Obviously a prime minister under investigation is limited by the kind of choices he can take, and they will be scrutinized even more than usual," Avineri said.
Nasrallah and the Revolutionary Guards don't need a legal adviser and a Supreme Court. We must maintain the option of responding immediately in real time
The most potent argument made by proponents of the law, however, remains the volatile security situation, especially on Israel's northern border.
"[Hezbollah leader Hassan] Nasrallah and [Iran's] Revolutionary Guards don't need a legal adviser and a Supreme Court. We must maintain the option of responding immediately in real time," Liberman said.
"We need to be ready at all times. There is no time for foot-dragging," he added. "This law will help us to deal with the many threats against the country."
Holding a full cabinet vote before a military operation could hamstring Israel's capacity to defend itself effectively, he argued. "We are making sure that we are ready for any possible incident, both tactically and in terms of legislation."
Experts on Israeli security policy, while not necessarily thrilled with the law, agree with the imperative to reduce the number of people whose approval is needed before Israel can embark on a significant military operation.
"I understand the desire to enable the prime minister and defense minister to act expeditiously in response to the rapidly evolving events characteristic of modern warfare and conflict generally," said Chuck Freilich, a former deputy national security adviser and currently a senior fellow at Harvard's Belfer Center for Science and International Affairs.
"And the practice, in recent decades, has been for the cabinet to authorize the two of them to conduct limited responses designed to react, or thwart, immediate threats. This can and should be codified into law, not just be a matter of practice."
For Freilich, who this year published a book entitled "Israeli National Security: A New Strategy for an Era of Change," the primary question is how prime and defense ministers interpret the words "extreme circumstances" and what exactly they are authorized to do.
"I would limit this to operations needed to thwart an immediate and concrete threat," he said.
For Yehezkel Dror, a former political science professor at Hebrew University and author of the 2011 book "Israeli Statecraft: National Security Challenges and Responses," the current law does not even go far enough.
Only people who don't understand the concept of democracy can say this law is against democracy
Rather, it "must be supplemented" with provisions that regulate a course of action in case the prime and defense ministers are not fully operative during an emergency, for whatever reason.
"Only people who don't understand the concept of democracy can say this law is against democracy. It does not undermine the right of the majority in free elections to decide what it wants, within the limits of the High Court of Justice," Dror said.
"Much more important is the geostrategic situation of Israel, which can suddenly be subject to a serious attack out of the blue. It is unlikely, but far from impossible," he warned.
"Therefore it is necessary, in addition to other permanent alert measures, to be sure there is an operative chain of command, which can be effective even after a very serious sudden attack, which can hit also the political level."
Agreeing with the need to streamline Israel's security decision-making process, Amichai Cohen, the co-director of the Israel Democracy Institute's Program on National Security and Democracy, nonetheless argued against the parameters of the current law.
Of course, the fact that in extreme cases two people alone could declare war is "troubling," Cohen said.
Furthermore, the security cabinet's role is not adequately defined, he lamented.
"Anchoring the cabinet's authority to declare war… without defining basic rules and procedures for exercising this authority … and [without] granting cabinet members access to essential intelligence material — is simply wrong," he said in a press release.
The law also speaks only of full-blown conflict between two countries, yet almost all of Israel's recent armed conflicts do not fit this definition, according to Cohen. Hence, the legislation is "irrelevant to many of the threats currently facing Israel."
It was regrettable that a law on such important matters was passed after "a few short discussions" in the Foreign Affairs and Defense Committee, he went on.
The law's backers may have had a specific operational need in mind, he said. "But laws are meant to regulate not only the 'here and now'; they must take into account decision-making processes for future years and generations.
"Therefore, these processes need to be developed on the basis of clear underlying principles, rather than be dependent on the whims of one prime minister or another," he argued. "The current law, as passed, does not meet this standard."
The Times of Israel, 21.05.2018