Dr. Emmanuel Navon: People in 'old Europe' were annoyed at Netanyahu's policy of relying on the Visegrad Group to block decisions from the Council of Europe on Israel.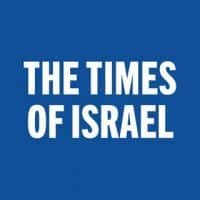 By Lazar Berman, The times of Israel,  12.07.2021

Foreign Minister Yair Lapid backed a two-state solution with the Palestinians and noted Europe's and Israel's shared democratic values in an address to top European Union diplomats Monday, seeking to open a new chapter with the bloc after over a decade of strained ties.
"Israel has shared interests with the EU — but more than that, we have shared values: human rights, LGBTQI+ community rights, a commitment to the basic elements of democracy: a free press, an independent judiciary, a strong civil society, freedom of religion," Lapid told the Foreign Affairs Council on Monday. "We are committed to fighting together the climate crisis, international terrorism, racism, and extremism."
The comments appeared designed to mark a break with Israel's previous administration, which under then-prime minister Benjamin Netanyahu had aligned itself with a Central-Eastern European bloc within the EU — an area dubbed "new Europe" by Donald Rumsfeld — led by countries ruled by strongmen and right-wing populists and which opposed some of Brussels more liberal policies.
Netanyahu for years cultivated the so-called Visegrad Group as a pro-Israel bulwark against attempts to push what Jerusalem views as an anti-Israel line in Brussels and western Europe. At the same time, ties with the rest of the EU suffered.
"People in 'old Europe' were annoyed at Netanyahu's policy of relying on the Visegrad Group to block decisions from the Council of Europe on Israel," explained Emmanuel Navon of the Jerusalem Institute for Strategy and Security. "The fact of the matter is he was really quite successful at using the divide-and-rule tactic that really blocked decisions that were meant to condemn, for example, the transfer of the US embassy to Jerusalem and the Trump plan."
The Visegrad Group is made up of Poland, Hungary, the Czech Republic, and Slovakia.
Hungary, which has carved out a nationalist foreign policy that rejects what it sees as pan-European post-nationalism, showed repeatedly during the Netanyahu administration that it was more than willing to go out on a limb for Israel. It was the sole European Union country to veto a statement from EU foreign ministers during the May conflict between Israel and Hamas that called for an immediate ceasefire among "unacceptable" civilian casualties.
Western European nations are especially concerned about the rise of robust nationalism in Europe, explained Maya Sion-Tzidkiyahu, director of the program on Israel – Europe relations at Mitvim. Netanyahu pressed on that especially sensitive spot with his approach to Europe.
"It's like sticking a finger in the eye of the EU," said Sion-Tzidkiyahu.
A fresh start
As foreign minister and prime minister in waiting, Lapid has sought to reset ties with major European countries and the EU itself, Israel's largest trading partner and an important strategic ally.
He opened his remarks in English on Monday by asking for "a new start."
EU foreign policy chief Josep Borrell earlier expressed his own desire to set ties on a new path, calling Lapid's visit "an opportunity for a fresh start, for restarting the relationship with Israel from the point of view of our bilateral relations, but also about the situation in the Middle East."
Borrell called the relations "quite deteriorated."
In his address, Lapid also addressed Israel's security concerns, acknowledging that he is open to dialogue and critique of Israeli policies. Still, he demanded that his interlocutors be aware that "this dialogue will take into account that my home is under attack," echoing language of the previous administration.
Unlike Netanyahu and foreign ministers who served under him, Lapid gave full-throated backing to Palestinian statehood, though he admitted that efforts toward that end were not advancing and that Israel would only agree to make peace with a democratic Palestinian state that truly seeks an end to the conflict.
"It is no secret that I support a two-state solution" he said. "Unfortunately, there is no current plan for this."
"However, there is one thing we all need to remember. If there is eventually a Palestinian state, it must be a peace-loving democracy. We cannot be asked to take part in the building of another threat to our lives," he said.
Lapid called for steps to improve the lives of the Palestinians, and said that he was for any steps that advance the Palestinian economy.
Turning to Gaza, Lapid said that Hamas uses Gaza's residents as a "human shield" while holding them hostage.
"This does not relieve us of our responsibility to always try to minimize casualties amongst innocent civilians," he said. "Children shouldn't die in adults' wars."
He stressed the Iran threat, calling it the world's number one exporter of terrorism and a country that has never given up its goal of acquiring nuclear weapons.
Lapid also laid out the threat that Iranian proxy groups like Hezbollah pose to Israel.
In addition to creating momentum on bilateral agreements, Lapid also sought to explain to EU ministers what the new Israeli government, which he put together, represents.
He said that the new government, led by former settler leader Naftali Bennett and joined by groups on the far left, erases the traditional right-left framework in Israel.
"The key message is that different people, with different opinions, can have a dialogue and work together without resorting to a zero sum game. It is new, but it is also a return to the core roots of liberal democracies: making decisions that one can disagree with, without hating those with whom we disagree."
Oded Eran, past ambassador to the EU and senior research fellow at the Institute for National Security Studies in Tel Aviv noted that the diverse cast of characters may help Israel patch up ties.
"Israel has formed not only a new government, but a new political coalition," he said. "It may be an opening to improved relations between Israel and the EU," he explained.
The glass ceiling
Lapid took over the Foreign Ministry from Gabi Ashkenazi, a former general who had been allied with Yesh Atid politically, until Blue and White joined Netanyahu's government and he went along with it.
Ashkenazi put significant effort into improving ties with Europe, and was well-received there during his 13-month tenure. But it was not enough to overcome frustration with Netanyahu.
"He had a glass ceiling," explained Sion-Tzidkiyahu, "and that glass ceiling was Netanyahu."
"They were not willing to give Ashkenazi — in spite of his positive approach, and the good relations they had with him — they were not willing to give him an Association Council meeting."
Israel signed an Association Agreement that defined its relationship with the EU in 1995 and ratified it in 2000, which stipulates that the two sides meet once a year in an Association Council to discuss matters of mutual concern. The last time the sides met was in 2012, when Avigdor Liberman was foreign minister.
Israel canceled the Council in 2013, when the EU angered Israel by issuing new regulations according to which no Israeli body that operates or has links beyond the Green Line can receive EU funding or have any cooperation with the EU.
Jerusalem replied by vowing not to sign any further agreements with the European Union until the EU "clarifies" its new regulations. In the wake of the heated arguments over the so-called guidelines, no Association Council was held that year.
EU-Israel relations took another hit in November 2015, when the union instructed its member states to label certain Israeli goods made outside the pre-1967 lines. Israeli officials fumed and, amid accusations of anti-Semitism, vowed to curtail bilateral ties.
In subsequent years, it was the European side that prevented the meetings from taking place. It was not the EU as an institution holding up Councils over the years, said Navon, but instead individual states, especially France.
The Association Council is not a prize that Israel must show it deserves, emphasized Sion-Tzidkiyahu, but is a long-standing legal agreement to meet every year.
"If the EU holds association councils with all sorts of undemocratic states that have conflicts, that occupy land, there's no reason that the Association Council with Israel shouldn't take place," she stressed.
Bogged-down bilateral agreements
The sides can agree on other ways to advance the bilateral relationship. In 2005, the two parties agreed upon a so-called Action Plan, an important bilateral agreement that sought to "gradually integrate Israel into European policies and programs."
In 2008, the EU and Israel agreed to upgrade the Action Plan, but due to the break out of Israel's Operation Cast Lead against Hamas in Gaza a few months later — and ongoing arguments over settlement buildings — Brussels froze these negotiations.
The 2005 action plan, though badly outdated, is in effect for the remainder of the year.
There are signs that France is softening its policy toward Israel.
In France, the president sets the course of foreign policy, but the foreign ministry, often referred to as the Quai d'Orsay, is also an influential player. France's Foreign Minister Jean-Yves Le Drian has been especially critical of Israel during his tenure.
The French Foreign Ministry has been behind the effort to block Israel from joining Horizon Europe, the European research and innovation framework from 2021-2027, said Navon.
French President Emmanuel Macron has a warm personal relationship with Lapid, which could result in a new approach.
Culture Minister Chili Tropper met with his French counterpart Roselyne Bachelot in Cannes last week to discuss Israel joining the Creative Europe program. Israel's ascension to Creative Europe would allow it to access millions of Euros for art and cultural initiatives.
Israel and the EU can also make progress toward signing a Deep and Comprehensive Free Trade Area agreement with the EU, which would give Israel access to the European market in specific sectors, and would create a comfortable regulatory environment for European investors in Israel. Currently Georgia, Moldova and Ukraine are DCFTA states, and the EU is negotiating with Tunisia and Morocco.
Israel's trade relationship with the EU still relies on the formulation in the decades-old Association Agreement.
The two sides can also work toward signing Partnership Priorities agreement, which will set the priorities in the ties for the next 3 to 5 years.
No illusions
There is no illusion in Europe that a full-fledged peace process is possible, Eran explained. "They understand that the political leadership among the Palestinians is not in the position to take decisions concerning the solution of the Israeli Palestinian conflict."
"Europeans understand the limits of this government," said Sion-Tzidkiyhau, "that it is not stable. There's a limit to how much they can press. They don't want it to fall apart, then Bibi can come back."
They will push for confidence-building measures, however.
"The EU will be ready to look at a new paradigm, and is not abandoning the strategic goal of a two-state solution," Eran explained.
Lapid should demand changes in the EU approach in his private talks, said Navon, in exchange for progress on European priorities.
"I do think he should use this opportunity to send a very clear message to 'old Europe,' especially to France, on voting at the UN," he said. "France for the past few years has been systematically voting against Israel at all international organizations, whether it's the Human Rights Council or the Security Council, UNESCO, you name it."
France is still planning to attend the Durban IV conference in South Africa, which European countries like the UK, the Netherlands, Austria, and Hungary are avoiding over concerns that it will be marked by antisemitism.
Even if no agreements are signed in the near future, the very fact of Lapid's visit forces ministries across Israel's government to deeply consider the relationship with the EU and what priorities should be. The EU is also made to examine its ties with Israel.
"The relations between us and the EU is a win-win," emphasized Sion-Tzidkiyahu.
NATO, Egypt, and more
Lapid also met with NATO Secretary-General Jens Stoltenberg on Monday, before a series of bilateral talks with several of his European counterparts.
Lapid expressed his desire to deepen ties with NATO, and expressed his readiness to support the alliance in intelligence, cyber, counter-terrorism, climate change, maritime security, missile defense, and civilian emergency management.
He also invited Stoltenberg to visit Israel.
The North Atlantic Treaty Organization is a military alliance of the US, Canada, and 28 European nations that was founded in 1949.
After the hour-long talk with Stoltenberg, Lapid spent 15 minutes each with German Foreign Minister Heiko Maas, French Foreign Minister Jean Yves Le-Drian, Dutch Foreign Minister Sigrid Kaag, before finishing his meetings with the Czech Republic's top diplomat, Jakub Kulhanek.
On Sunday evening, Lapid met with his Egyptian counterpart Sameh Shoukry, on the sidelines of the Foreign Affairs Council meeting.
During the hour-long talk, the two diplomats discussed Israel-Palestinian relations, with Shoukry stressing the need to launch peace negotiations and break the impasse between the sides.
The new Israeli foreign minister also gave an interview to an official Egyptian media outlet. An interview by a senior Israeli official in an outlet affiliated with the regime has not occurred in recent years, and indicates an openness by Cairo to having official Israeli positions presented directly to the Egyptian public.